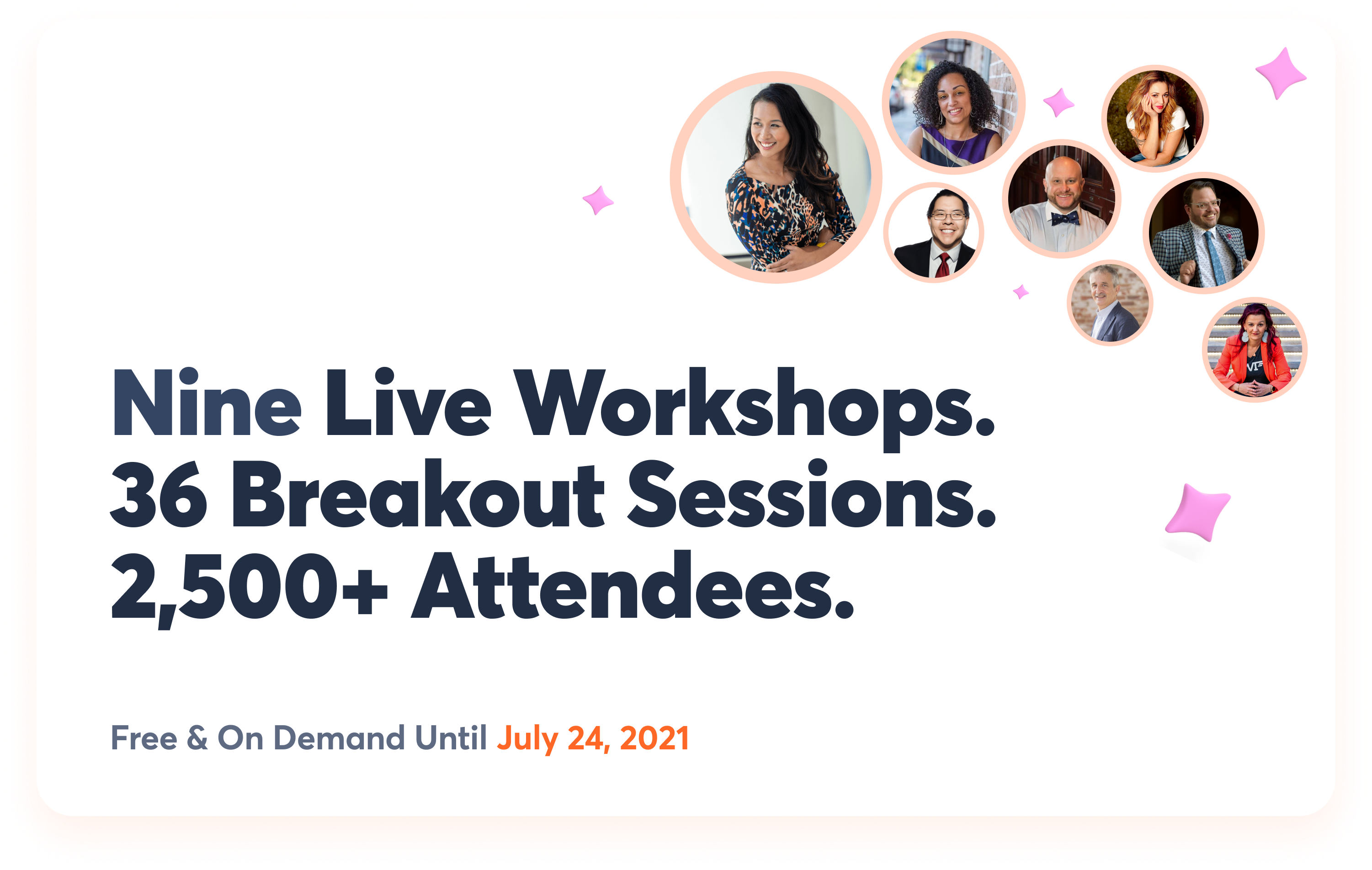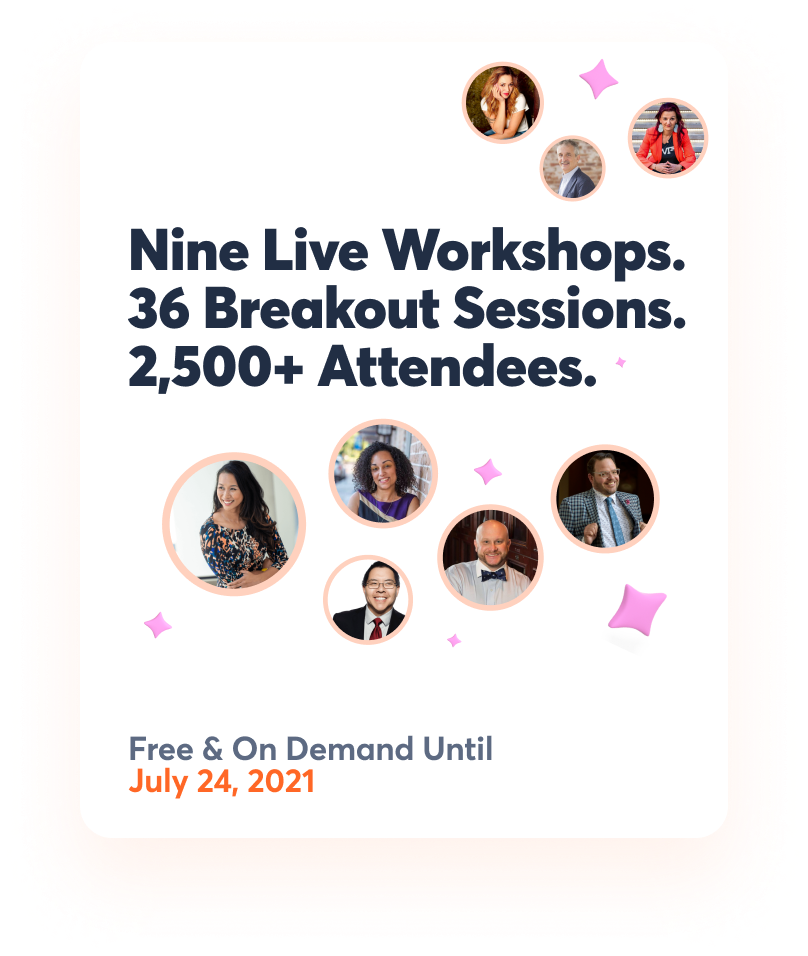 Understand how other agencies are thriving
& meet the experts that got them there, for free.
As an agency owner, you can easily get lost in the day-to-day challenges of managing your business and serving your clients. But what if your goal is growth?
Attend this free Agency Summit to provide you with all the tools you need to:
Scale your agency
Price services effectively
Inspire client loyalty
All by providing those clients with exceptional service.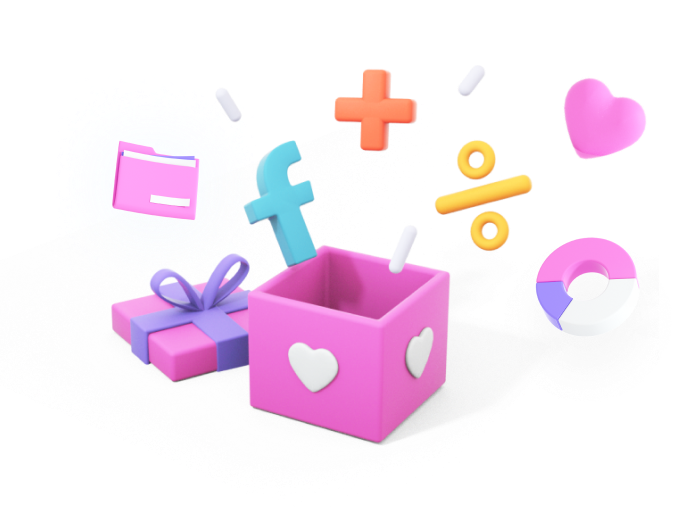 Plus, you'll discover how to increase profits through proven strategies from industry experts like Jay Baer ("Youtility"), Lee Goff ("Agency Success Roadmap") Jason Swenk ("Accelerating Your Agency"), Robert Craven ("Grow Your Digital Agency"), Miri Rodriguez ("Brand Storytelling") & Stephanie Liu ("Ultimate Guide to Social Media Marketing").
Emerge a better, stronger agency owner and organization. Join our complimentary which aired live on June 23 but was recorded and is available on demand through July 24, 2021.
Why This Summit Is Different!
Unlike traditional webinars, Agency Summit is going to feel like the in-person events we all miss. From being able to talk face to face with speakers after their presentation, to meeting and chatting with other attendees, there will be plenty of opportunity for "magical moments." Check out the agenda and topics below and then register for free!

Meet, Follow, and Chat with Peers

Live Workshops and Q&A Sessions


Table Talks, Panels & Networking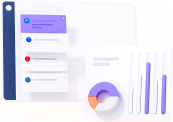 1:1 Speed Networking With Peers
Recommended Agency Solutions & Partners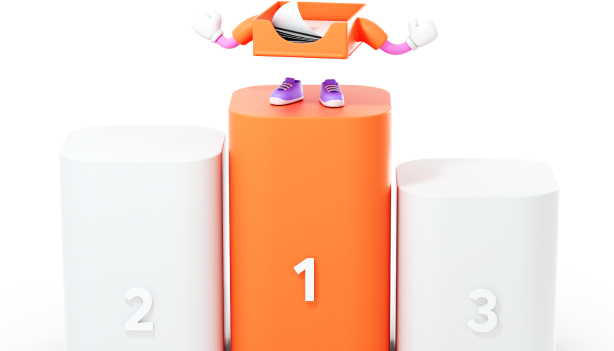 Speakers
The agency coaches and fellow owners who are sharing clear, actionable advice from the trenches. Click to learn more!
Live Workshop
Robert Craven
Dorien Morin-van Dam & James Tucker
Live Workshop
Jessika Phillips
Live Workshop
Yvonne Heimann
Live Workshop
Christopher Penn
Live Workshop
Yhennifer Mendes
Live Workshop
Miri Rodriguez
Live Workshop
Stephanie Liu
I am an entrepreneur who grew up in the deep South, raised in Pascagoula, Mississippi by people who taught me to work hard and do what is right. I started my first agency, GETUWired, in 2003 in my upstairs bedroom with absolutely nothing. After growing GETUWired into a multi-million dollar agency, winning 2012 Technology Partner Of The Year, 2013 Infusionsoft Innovator Of The Year, Top Company Culture - Entrepreneur Magazine in 2015, and Infusionsoft Elite Business Of The Year Finalist in 2015, and many more accomplishments, I decided to step out and retire. I took the advice of Jim Collins and the Infusionsoft Leadership and began handing off leadership responsibilities, eventually leading to my retirement from the agency in early 2014. Then in June of 2016 I sold out the remaining shares to my long time partners to pursue my passion of mentoring small businesses. Leading, guiding, mentoring and encouraging other entrepreneurs down a slightly easier road than I had, is my true mission! By combining timeless old school philosophies with automation and the cloud, my team and I have created the perfect combination that allowed me to work smarter by actually working less - giving me the time to take care of myself and my family - therefore, allowing me the quality of life I and every entrepreneur needs and deserves!
Jason has literally written the book for growing an agency from nothing to two 8 figure agencies. He is one of the most sought out advisors to agencies in the World, by showing them an 8 system framework that worked for growing his agency, working with brands like AT&T, Hitachi, Lotus Cars, and eventually lead to selling his agency.
Mitch Jackson
Streaming Attorney
In addition to Mitch Jackson being a "2009 Orange County Trial Lawyer of the Year" and "2013 California Litigation Lawyer of the Year," Mitch is one of the most well-known active trial lawyers on social media. He's been profiled in best-selling marketing books and dozens of publications and platforms including INC., Mashable, and The Wall Street Journal. During the past several years, Mitch has presented cutting-edge business/legal/marketing techniques at the Tony Robbins Business Mastery with his good friend, David Meerman Scott.
Anne Popolizio
Agency Owner
Anne Popolizio is the owner of the digital marketing agency Social Squib. In school, Anne was the nerdiest of creatives and the most creative of the nerds. This balance serves her well in social media. She focuses on specific story telling to your ideal client through the written word, video and sound, but she's obsessed with analytics so you can measure the results of your efforts.
Payman Taei
Founder of Visme
Payman Taei is the founder of Visme, an all-in-one visual communication platform empowering over 10 million businesses and individuals to create beautiful on-brand assets in engaging presentations, infographics, documents, graphics and everything in-between.
Robert Craven
Agency Coach
Known for his no-nonsense approach to business growth, Robert has worked with agencies and platforms from London to Dublin, from Singapore to New York. He chairs the boards of several award-winning agencies. Working closely with Google Partners, Robert helped develop Google's own agency training program and continues to be project director in many of the EMEA countries. Robert leads the team at the GYDA Initiative and personally runs the Digital Agency Mastermind Forum helping agency founders run the agency they really want to run. He has written10 business books including Grow Your Digital Agency and the Agency Strategy Workbook. He lives in Bath, UK with his wife and two Jack Russell dogs. The kids have escaped!
Jay Baer
Speaker & Consultant
Jay Baer, CSP, CPAE has spent 25 years in digital marketing and customer experience, consulting for more than 700 companies during that period, including 34 of the FORTUNE 500. His current firm – Convince & Convert – provides word of mouth, digital marketing, and customer experience advice and counsel to some of the world's most important brands. His new book, Talk Triggers, is the complete guide to creating customers using strategic, operational differentiators that compel word of mouth. In the best companies, the customers do the marketing. Talk Triggers is the instruction manual for making businesses grow with customer conversation. Hug Your Haters - Jay's book on modern customer service and customer experience techniques - revolutionized the way business thinks about customer interactions, and was named one of the top 3 business books of 2016 by Strategy + Business.
Dorien Morin-van Dam & James Tucker
Agency Owners
Dorien Morin-van Dam is a Social Media Manager, Strategist, International Keynote Speaker, Organic Specialist and Certified Agile Marketer! Blogging is her creative outlet. Running, hiking and skiing are how she recharges. You'll recognize her on stage and online by her always present orange glasses, a nod to her Dutch heritage. James Tucker is a digital content creator, social media consultant and a highly experienced agile project manager. He has worked with some of the top brand names around the world, including tech giants, sport fashion, banking and the automobile industry and was a top performing Digital Project Manager for one of the world's largest digital agency in London. He is now co-founder of Cruz Creative Media, a social media management agency currently working with international brand personalities in a demanding, fast paced environment.
Amanda Sexton
Agency Owner
Amanda is the founder of FocusWorks Marketing, using the power of digital marketing to grow brands and businesses. For the past 14 years, she has shaped brand development, created award-winning content, and built communities for everything from small businesses to global brands. She was selected as one of the 40 Under 40 Marketing Professionals in New Jersey in 2019, holds a standing column with the New Jersey Law Journal and is a regular speaker at conferences and events across the country.
Desiree Martinez
Agency Owner
Desiree Martinez is a YouTuber, Podcaster, speaker, and long-time & award-winning social media creative content creator. She has worked with hundreds of businesses and brands to help them grow their business with better content marketing. Desiree knows what it takes to help your business grow, build a community, and get leads through a very noisy news feed. She's a hot mess mom of two and nerdy wife living in Arizona where there is always time for margaritas and pedicures.
Software Engineer by trade and founded my first agency in 2004. The founder of J29 Creative Group, Digital First Midwest Conference, and the Host of BottomsUp Perspective "Live Stream."
Jessika Phillips
Agency Owner
Jessika is a social media strategist known for her outspoken dedication to relationship marketing. Jessika's personal mission is to inspire people to love more, give more and be more through using authentic relationships everyday. She founded NOW Marketing Group in 2010 with only a laptop and a vision. The company is now a Forbes recognized Agency Partner and a certified inbound partner with Hubspot. NOW Marketing Group works with more than 100 clients across United States and beyond, choosing to serve – not sell. Jessika teaches comprehensive relationship marketing, presents in a weekly videocast "Magnet Marketers" and hosts one of the largest social media Midwest conferences, Social Media Week Lima.
Yvonne Heimann
Agency Owner
Yvonne Heimann is not only the leading ClickUp YouTuber, but also a highly valued Consultant to its developers, as well as a passionate Business Efficiency Consultant to Live Streamers, Social Media Managers, YouTubers, and Coaches. Using her knowledge of over 12 years running multiple businesses, she helps her clients organize, strengthen, and streamline their businesses into profitability and success.
Steph Hermanson
Agency Owner
Steph Hermanson is the Chief Revenue Officer (CRO) and one of the owners of Atomic Revenue. She develops and implements revenue operations strategies for companies all over the United States along with managing a coast-to-coast team of contractors and employees. As Atomic's EOS® Integrator, she is skilled in the art of getting all departments to work toward the same goals to sustain predictable and profitable revenue streams for Atomic Revenue and our clients. Steph is also a nationally known, dynamic speaker.
Natchi Lazarus
Agency Owner
Natchi Lazarus is the cofounder of Open Minds Agency. An agency that has specialized in working with Nonprofits for more than 10 years. He is the author of The Connected Church. He is a digital and social media marketing consultant working with nonprofits, churches and faith-based social ventures. He has more than 20 years of experience in the marketing industry. He is a keynote speaker who regularly speaks in various international events, conferences and seminars.
Kelly Noble Mirabella
Agency Owner
Over the past 14 years, Kelly has helped teach and mentor digital marketers, REALTORS, entrepreneurs, and professionals across various industries to not only use the digital marketing tools and platforms available today but also in the starting and running of new entrepreneurial adventures. Kelly's depth of knowledge is well known in the industry and some have even joked that she is like a digital marketing encyclopedia.
Christopher Penn
Agency Owner
Christopher S. Penn is an authority on analytics, digital marketing, and marketing technology. A recognized thought leader, best-selling author, and keynote speaker, he has shaped four key fields in the marketing industry: Google Analytics adoption, data-driven marketing and PR, modern email marketing, and artificial intelligence/machine learning in marketing. As Chief Data Scientist of Trust Insights, he is responsible for the creation of products and services, creation and maintenance of all code and intellectual property, technology and marketing strategy, brand awareness, and research & development.

Mr. Penn is a 2020, three-time IBM Champion in IBM Analytics, a Brand24 Top 100 Digital Marketer, co-founder of the groundbreaking PodCamp Conference, and co-host of the Marketing Over Coffee marketing podcast. Prior to cofounding Trust Insights, he built the marketing for a series of startups with a 100% successful exit rate in the financial services, SaaS software, and public relations industries.

Mr. Penn is an IBM Watson Machine Learning Certified Professional, a Google Analytics Certified Professional, a Google Ads Certified Professional, a Google Digital Sales Certified Professional, and a Hubspot Inbound Certified Professional. He is the author of over two dozen marketing books including bestsellers such as AI for Marketers: A Primer and Introduction, Marketing White Belt: Basics for the Digital Marketer, Marketing Red Belt: Connecting With Your Creative Mind, and Marketing Blue Belt: From Data Zero to Marketing Hero, and Leading Innovation.

Yhennifer Mendes
Agency Owner
Yhennifer has been an online entrepreneur for the past 7 years. She has generated over 6 figures in sales online through Social Selling Strategies making her a Social Media Expert. She is the ClickFunnels lead community manager, which is one of fastest-growing entrepreneurial groups on the FB Platform. She has been recognized by FB as one of the top group admins in the world out of 70 Million admins on the platform. She has consulted and trained teams for some of the biggest names in the personal development and marketing industry. Names like Tony Robbins, Dean Graziosi, and Jay Shetty to share a few. Her most recent accomplishment has been speaking on the Facebook Communities Summit introducing the FB Community Management Blueprint Certification which she had the honor to help Facebook shape the course materials and the exam. She is full of energy and has a passion for building communities to create loyal and raving fans.
Amanda Robinson
Agency Owner
Amanda Robinson is The Digital Gal. She is widely recognized in the digital marketing industry for her knowledge, training, skills and coaching as a Facebook Ads expert with her Swift Kick In the Ads Membership, her 4 Week Facebook Ads Training Bootcamp, and for her creative chatbot skills. She is an author, international speaker, consultant, and educator who has taught thousands of business owners and entrepreneurs the foundational skills of Facebook Ads. Amanda brings personality and passion to teaching others how to make Facebook ads work for them.
Benjamin Dell
Founder of MissingLettr
Ben is the founder of a number of SaaS companies (Missinglettr, HeySummit and HelpShelf). He previously owned a web agency for over 10 years (acquired). During this time he also launched a number of SaaS startups (three of which were acquired). Ben is passionate about empowering businesses and brands with tools that help them succeed.
Michaela Underdahl
Marketing Lead at Nimble
Michaela heads up Nimble's community growth and engagement. She is responsible for developing social media, PR, and influencer marketing strategies and manages brand's relationships with press, influencers, ambassadors, partners, and customers. She's passionate about teaching people how to use a CRM to grow their business and she does so by hosting various online events and by developing educational content. Michaela's favorite part of her job is working with prospective and current customers and helping them to use Nimble to become more productive.
Annette McDonald
Founder at Easil
Annette is the Founder of Easil, an online DIY Graphic solution for individuals through to large teams, looking to create on-brand graphics. With over 20 years experience in Graphic Design, she brings a ton of knowledge in practical ways you can streamline your design production for your own brand, and also the clients you manage.
Miri Rodriguez
Head of Global Internship Program at Microsoft
Miri Rodriguez is a globally recognized Storyteller, Head of Global Internship Program at Microsoft and author of Brand Storytelling. She is a creative journalist and content strategist, evangelizing brand narrative and showcasing how thought leaders can leverage storytelling techniques for culture activation and influence in the digital age. Miri has earned several awards in digital marketing and customer experience and is ranked as top in-demand speaker at leading industry conferences around the world. Miri brings 15+ years of expertise, valuable industry and consulting insights matched with a lighthearted and connected delivery approach. Her social advocacy and philanthropic work include volunteering to train social enterprise leaders in Africa, coaching students at Network for Teaching Entrepreneurship in the U.S., and mentoring men and women to build their personal brand with empathy, passion and purpose. Her biggest accomplishment to date is being a mother of 2 boys and an American Bulldog. She can also run in heels. Ice cream is her superfood.
Stephanie Liu
Ad Agency Veteran
Stephanie Liu is the founder of Captivate on Command™ and the host of Lights, Camera, Live® where she helps brands succeed on camera. As a Master Neuro Linguistic Programming (NLP) Practitioner, Trainer, and ad agency veteran, Stephanie combines her marketing experience to help individuals communicate with confidence so they can ignite their ideas and be brilliant for prospects and customers alike. Named as one of the Top 50 Digital Marketing Thought Leaders by University of Missouri St. Louis, her work has been recognized and awarded by Forbes, Online Marketing Media And Advertising, PR Daily, Forrester, and Gartner 1to1 Media.
Aurelien Blaha
CMO at Digimind
Aurelien Blaha is the CMO with Digimind, a consumer intelligence and social listening software company. Previously, he held various marketing positions in the software industry, including social media manager and competitive intelligence analyst. Aurelien lives in Paris, France with his wife and their two boys, and enjoys travelling in parts of Europe, North America, South-East Asia, and Japan (well, when borders are open).
Chris Rudolph
Agency Coach
Chris Rudolph is a husband, father of three and business coach for digital agency owners. He specializes in helping them multiple their revenue, scale with a team, and enjoy more time with their families and loved ones. He's also a national speaker at digital marketing conferences and has presented for companies like AgoraPulse, Sendible, Verblio, and Cloud Campaign. A Madison, Wisconsin native, Chris and his family recently relocated to Baja Mexico, where he runs his business coaching practice, remotely, and volunteers part-time building homes for families in need. After starting and selling-off two businesses, there's one lesson Chris has learned along the way; it's extremely difficult to do it alone. He believes if you want to be successful and finish well, you need a coach, just like any serious athlete does.
Inbar Yagur
VP Marketing at Anyword
Inbar Yagur, VP Marketing at Anyword, is an accomplished marketing executive with over 10 years of experience in content marketing, ad tech, and marketing technology. She is a public speaker and thought leader, having been included as a featured speaker at conferences like Content Marketing World, and has placed bylines and featured commentary in several marketing and publishing trade publications like Pubexec, ClickZ, Marketing Land, and Content Marketing Institute. Previously, Inbar served as Director of Marketing at Ozcode and Vice President of Marketing at TrenDemon, a content marketing optimization and attribution platform. She also spent five years at Taboola, where she built the groundwork for Taboola's "Creative Shop", and wrote the rulebook for creating content that converts on native advertising channels.
Sean Scott
Partnerships Manager at Thinkific
Residing in beautiful British Columbia, Canada, Sean has a background in leading innovative field and partner marketing strategies that enable teams to reach new audiences and accelerate growth. He is currently Partnerships Manager at Thinkific, a leading cloud-based software platform that enables entrepreneurs and established businesses to create, market, and sell online courses. He finds himself most satisfied working on projects that have a positive community impact.
Kate Bradley Chernis
Founder & CEO of Lately
Kate Bradley Chernis is the Founder & CEO of Lately, the only social media management platform that creates content FOR you with the power of AI. As a former marketing agency owner, Kate initially created the idea for Lately out of spreadsheets for then-client, Walmart, and got them a 130% ROI, year-over-year for three years. Prior to founding Lately, Kate served 20 million listeners as Music Director and on-air host at Sirius/XM. She's also an award-winning radio producer, engineer and voice talent with 25 years of national broadcast communications, brand-building, sales and marketing expertise.
Katie Fawkes
Director of Marketing at Ecamm
Katie Fawkes is the Director of Marketing at Ecamm, where she has the pleasure of working with live streamers and content creators from a variety of industries and backgrounds. She has been working in the field of Marketing and Social Media for the past 15 years.
Kate Skavish
Co-founder and CVO at Wave.video
Kate Skavish is a Co-founder and CVO at Wave.video, a world-class online video marketing platform for agencies and social media managers that helps scale video creation to increase ROI and stand out on social media. Kate is a serial entrepreneur and has decades of digital marketing, sales, and video making experience.
Martin Waxman
Digital Communications Strategist & Agency Founder
Martin Waxman, MCM, APR, is a digital communications strategist, leads social media workshops, and conducts AI research. He's a LinkedIn Learning instructor, author of a popular Digital Marketing Trends newsletter, co-founder of two agencies, and president of a consultancy. He's also a past president of CPRS Toronto, a past-chair of PRSA Counselors Academy, and a member of the #AIinPR panel. Martin teaches digital strategy and social media at the Schulich School of Business, McMaster University and UToronto SCS and regularly speaks at conferences and events across North America. Martin is the 2019 recipient of the Institute for Public Relations Best Master's Thesis Award and in 2020 received the Canadian Public Relations Society's Outstanding Achievement in PR Award. He has a Master of Communications Management from McMaster-Syracuse Universities.
Michael Angiletta
Chief Revenue Officer for Agorapulse
From failing in his first few businesses to running and exiting multiple start up businesses, he's the 'go to guy' business owners and execs turn to for strategic planning & business growth through his innovative and lean sales, marketing and product launch campaigns.

Mike has direct experience with all facets of executive level marketing and product ownership functions, from branding strategy to demand generation, and from minimal viable prototype to accelerated scaling. Special interest and focus on leading start-ups from concept to product, problem to solution fit, and product to market fit. Also has a knack for helping more mature, conservative organizations re-discover their innovative DNA.
Andrew Miller
VP of Growth Marketing for Agorapulse
Andrew Miller is the VP of Growth Marketing for Agorapulse, Founder of Marketers Collective, a FastCompany Executive Board Member, the former Director of Marketing for Sumo.com and former Director of Digital Marketing for Process Street. When Andrew was asked to summarize himself according to the (original) standard Twitter 140 characters, he described himself as the following: "Digital nomad workaholic fascinated in curating ideas by intertwining and distilling them to add value and disrupt the status quo." A native of deep South Texas, Andrew earned his undergraduate degree from Baylor University and then continued his studies to obtain a Master's in Behavioral Economics.
Jody Sutter
Agency Owner & Coach
Jody Sutter is the owner of The Sutter Company, a new business consultancy that advises small agencies on organizing and operationalizing their growth strategy. Her programs make it easier for small agencies to embrace and sustain a new business strategy because they take both the agency's strengths and available resources into consideration. She started The Sutter Company after more than two decades of running business development teams for agencies, large and small and spanning a diverse list of disciplines. They've included R/GA, OMD, Havas Media and The VIA Agency. Jody frequently speaks at leading industry events around the world such as INBOUND, the ICA's Agency Transformation Summit, The Drum's Pitch Perfect new business conference, and is a featured instructor in the 4As Learning & Development program. Author of, "A Small Agency's Guide to Winning New Business: 8 Steps to Winning More of the Right Kinds of Clients."
Alice Corner
Customer Marketing Lead at Venngage
Alice Corner is the Customer Marketing Lead at Venngage focusing on customer education and product adoption, and the keeper of all things Venngage brand. Originally from Sunderland, England and currently based in Toronto Canada she has a content and brand background in agencies working with clients such as Astellas Pharma and KPMG, and in retail at Topshop Topman Worldwide, as well as freelancing in brand development.
Andrew Demeter
Head of Community at ChatFuel
Chatfuel is the leading no-code chatbot platform for Facebook and Instagram. Send traffic from your ads to a personalized conversation instead of a static landing page. Your chatbot can answer questions, counter objections, and convince shoppers to buy—all on autopilot. Chatfuel's drag-and-drop interface for building chatbots is visual and intuitive. There's no code or tech knowledge required, so you can build a powerful bot for your business in as little as a few minutes. Chatfuel is used by the world's leading ecommerce brands including Adidas, LEGO, T-Mobile, Edelman, and Ogilvy among others.
Anya Rezina
Head of Influencer Marketing at Restream
Anya Razina is Head of Influencer Marketing at Restream.io. Restream makes it easy to create branded live videos for social media and send them to 30+ channels at once.

Anya is a virtual event speaker, Evangelist of Restream Live Studio, and a live show host.
She currently oversees a family of over 500 influential creators such as Neil Patel, Guy Kawasaki, and many more.

Robert Patin
International Best-selling Author
Robert is the Managing Partner and Founder of Patin & Associates and the Author of the international best-selling book The Agency Blueprint.
His focus is working with clients to manifest their dream business into reality, with a foundational principle that simplicity is best. Though decades of experience working in finance and over a decade working with Creative Agencies he is able to expertly partner with clients to guide their businesses to achieve their goals.
Yash Shah
Co-founder and Chief Executive at Clientjoy
Yash is an ex-investment Banker currently serving as Co-founder and Chief Executive at Clientjoy. Clientjoy helps over 3100 Agencies across 30+ countries Manage their Clients and Grow their Business.
Shaun Clark
Co-Founder & CEO of HighLevel
Shaun Clark is a co-founder and the CEO of HighLevel, the #1 white-label marketing platform for agencies. Prior to HighLevel, Shaun founded, operated, and sold InvoiceSherpa, a SaaS company that continues to help thousands of businesses around the world get paid faster.
Maryna Burushkina
Founder & CEO of Growth Channel
Maryna Burushkina is the Founder & CEO at Growth Channel AI, as well as a Digital Marketing Consultant and Trainer. She has helped dozens of multinational companies (Fortune 100 and startups) reshape their marketing to drive accelerated growth over the last decade. Maryna is also a Co-Founder of a successful FinTech marketing agency - 7Marketz Group. Now she is building a new AI technology to bring machine learning to marketing planning and growth hacking.
Marcel Petitpas
CEO & Co-Founder of Parakeeto
Marcel Petitpas is the CEO & Co-Founder of Parakeeto, a software company that helps agencies increase profitability by generating accurate, data-driven estimates in seconds using their existing time-tracking data.

He's also the fractional COO at Gold Front, an award-winning creative agency in San Francisco working with brands like Uber, Slack, Keap and more. As well as the head strategic coach at SaaS Academy by Dan Martell, the #1 coaching program for B2B SaaS businesses in the world.

In his work as a speaker, podcast host and consultant, specializing in Agency Profitability Optimization, he's helped hundreds of agencies around the world improve profitability and cash flow in their business.

When he's not helping agencies make more money, he's probably watching "The Office" or "Parks and Rec" on a never-ending loop and eating breakfast foods for every meal of the day.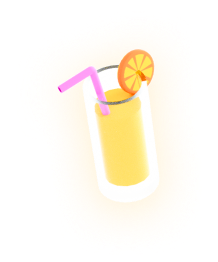 Cocktail Party
Morning Speed Networking
Wednesday, June 23rd · 9:00 am ET
Stop by the lounge and start your day with 1:1 speed networking - just five minutes paired with another attendee so that you can meet a few new friendly faces.

Booth
Partner Booths & Demos
Wednesday, June 23rd · 9:00 am ET
Visit the Expo Hall and learn about solutions catering specific to digital marketing agencies, from project management to content creation and more. Chat live with brand representatives and take advantage of a no-pressure informative environment.

Live Workshop

How To Build a Scalable Sales System for Your Agency
Wednesday, June 23rd · 10:15 am ET
Join me as I cover the 4 pillars of a successful and scalable sales system. My system will double your leads, guarantee no lead ever falls through the cracks, provide detailed pipeline management, transparent KPI's into performance and so much more... Tune in as I go into detail on the 4 pillars and how they can transform sales for your agency.

Live Workshop

How to Unlock Strategy to Grow Your Agency
Wednesday, June 23rd · 11:00 am ET
What do the high-performers do differently to grow their agencies? Not only the 'what' but the 'how' do they do it, year-by-year, quarter-by-quarter and month-by-month. The systems and processes required will be revealed. And surprisingly this is not about rocket-science or fancy clever-clogs theory. We'll share the tools that thousands of high-performing agencies use.

Live Workshop

How to Gain & Keep Clients With the Two Types of Customer Experience
Wednesday, June 23rd · 11:45 am ET
Jay's session is going to help you grow your marketing agency by making sure you take care of the clients you have!
Specifically, he'll be sharing two key types of customer experiences that you may be neglecting or overlooking, which represent valuable missed opportunities to make a positive impact. Tune in to improve your client retention and increase the lifetime value of the clients you already have!

Booth
Partner Booths & Demos
Wednesday, June 23rd · 12:30pm ET
Visit the Expo Hall and learn about solutions catering specific to digital marketing agencies, from project management to content creation and more. Chat live with brand representatives and take advantage of a no-pressure informative environment.

Live Workshop
Live Author Q&A
Wednesday, June 23rd - 12:30 pm ET
The Agency Blueprint (https://amzn.to/3vBQreh) is an international best-selling book where the author, Robert Patin, outlines his tried-and-tested approaches to bringing businesses back in line with what entrepreneurs want their company to be. This book provides a refreshingly straightforward and insightful read, with plenty of real-life examples of its approaches implemented.
During this live Q&A session, attendees are encouraged to have picked up & read The Agency Blueprint and then ask the author their questions!

Table Talk
Table Talks
Wednesday, June 23rd · 12:30pm ET
Stop by the Lounge and check out the live table talks happening on a variety of topics. Join a conversation and share your questions or ideas with other marketers!

Live Workshop

Agency Accelerated - The Keys to Building a Profitable Agency
Wednesday, June 23rd · 1:15 pm ET
In this session, I'll share the exact elements that I've used to build a profitable & sustainable agency without having a sales team.
I'll share the exact process used to take my agency from 0- over a million in revenue in under 18 months; all without a sales team!
The agency is now a Forbes Agency Partner that just turned 11 years old. NOW Marketing Group employs over 16 full time team members and servers over 100 clients across the US.
If you'd like to learn how to grow your agency without the constant pay to play model, this talk is for you!

We will breakdown:
- the 5 things every successful agency needs.
- How to build a dream team of clients, team members and community partners.
-How to create revenue without sacrificing additional time. I'll share the exact process I used to take my agency from 0- over a million in revenue in under 18 months without a sales team.
The agency is now over 11 years old and employees over 18 people across and serving over 100 clients across the US.

Live Workshop
How to Streamline Processes & Manage Time
Wednesday, June 23rd · 2:00 pm ET
Creating Social Media Content for clients requires many processes, workflows, and stages. You will walk away from this session knowing exactly how to:
- easily handle content creation and approval internally
- ensure nothing slips through the cracks
- bring your clients into the process for easy updates and streamlined tasking
- deliver a client experience that leaves them confident in your agency and praising you to others

Live Workshop

How to Deliver Reports & Demonstrate ROI
Wednesday, June 23rd · 2:45 pm ET
Whether it's social media, digital marketing, Google Analytics, or sales, almost every agency does some kind of reporting. And if we're honest, most of that reporting is a waste of time for both the agency and the client. The client gets no value out of it and the agency burns precious hours on it.
Why is reporting so badly broken, and what can we do to fix it? In this talk with TrustInsights.ai Chief Data Scientist Christopher Penn, you'll learn the SAINT reporting framework to improve the quality of your reports, how to properly train your staff to deliver value-added insights instead of puking data, and how reporting can transform from a cost center to a value proposition.

Live Workshop
How to Manage Client Communities
Wednesday, June 23rd · 3:45 pm ET
Scale your business as a social media manager or agency by conveying the power of community to your clients and future clients!

Live Workshop

How to Develop Brand Storytelling for Agencies & Clients
Wednesday, June 23rd · 4:30 pm ET
Brand Storytelling gets back to the heart of brand loyalty, consumer behaviour and engagement as a business strategy: using storytelling to trigger the emotions that humans are driven by. In this dynamic session from the award-winning storyteller Miri Rodriguez at Microsoft, agency owners will walk away with a clear understanding of how to use storytelling, both for their clients, and for their own organization.

Live Workshop

How to Pitch Prospects & Price Services
Wednesday, June 23rd · 5:15 pm ET
Whether you're an agency that provides social media marketing services, or if your agency hasn't yet broached the social media arena, this session is your practical how-to guide to growing current client retainers and landing new clients through social media offerings. Agencies who attend this session by agency veteran Stephanie Liu will have a go-forward action plan and know the industry standards for packaging and pricing social media deliverables as well as tips for pitching clients and keeping clients longer.

Booth
Partner Booths & Demos
Wednesday, June 23rd · 6:15 pm ET
Visit the Expo Hall and learn about solutions catering specific to digital marketing agencies, from project management to content creation and more. Chat live with brand representatives and take advantage of a no-pressure informative environment.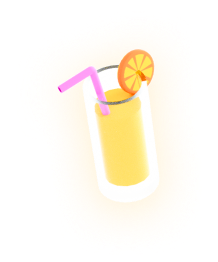 Cocktail Party
After Party
Wednesday, June 23rd · 6:15 pm ET
After a full day of workshops and training, spend a few minutes in the Lounge networking and unpacking everything you learned.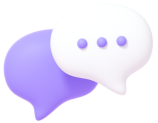 Breakout

How to Scale Your Agency Faster
Jason is going to show you how to self assess what stage in your agency you are, and exactly what you need to do in the current and future stages to scale your agency faster so you can reach the summit.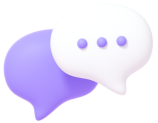 Breakout

How to Run & Manage Challenges for Clients
Are you looking for a new way to grow your community and make more sales?

Challenges are the perfect way to get people talking about your brand. They're fun, exciting and can be tailored to any audience. You can use them as a marketing tool or to make more direct sales for a course or product. And they work!

In this session, Kelly will show you a formula for running challenges as short as a couple of days or as long as a month. it's easy to create an amazing challenge that will engage your followers and keep them coming back for more if you know the formula. It's also simple enough that anyone in your company can do it - even if you're not tech savvy! Plus, Kelly will share with you what you need to find sponsors (if you want them), plan content, and all the assets you will need to be successful.

Start building buzz around your next event by creating an engaging challenge today with the help of Kelly's formula.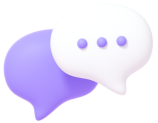 Breakout

How To Manage Graphics For Multiple Clients
We all know how much time it takes to design graphics for a single brand. But what about when you're managing multiple brands? It can be a challenge to maintain brand consistency and stay on top of graphic requirements for all social, digital and offline outputs. In this session, we'll go through workflows that you can set up to enable your agency to become more efficient, and to scale, by empowering each team-mate to take control of creating stunning visual content for every one of your clients with ease!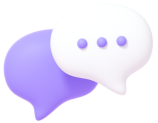 Breakout
How to Handle Client Contracts & Copyright Law
As an agency owner, the last thing you may want to think about is contracts or legal concerns, yet taking the time up front to make sure that you have structured contracts in place, and are up to date on the latest copyright laws as they pertain to social media content, can help protect you from potentially expensive issues down the road. In this information-packed session, you'll learn from highly sought after attorney, speaker and author Mitch Jackson, and walk away with a clear understanding of when to use contracts in your agency work, what to include, and how to be mindful of copyright law in digital marketing.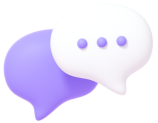 Breakout
How to Manage FB Ads for Clients
It's more than just etiquette. Avoid the traps that can result in your client accounts or your Agency account being restricted from advertising on Facebook. Learn how to properly set up and access your client Facebook accounts to protect you as an Agency and keep all of your accounts in good standing. Join Amanda Robinson - The Digital Gal and learn how to safely manage Business Settings, Pages, Ad Accounts, Pixels, Catalogues and more on behalf of a client.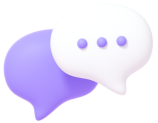 Breakout
Agencies: How Can You Create THE Winning, Data-Driven Pitch?
What a roller coaster ride 2020 turned out to be! As we know, the pandemic has radically altered the way companies in all industries function around the world. From the change in the way brands conduct business operations, to the shift in focus towards digital engagement, COVID-19 opened doors to both challenges and opportunities for agencies and consumers. Now more than ever, agencies are reinventing themselves in order to fulfill the growing and adapting needs of their customers and prospects. Finding new business opportunities, dealing with growing competition, and diversifying their client base are some of the prime industry challenges that agencies are facing. So to overcome these challenges and stay at the top of your game, it's imperative that you equip yourself with the right data-driven tools! In this session, you will discover how Digimind Historical Search can help you significantly reduce the amount of time spent to prepare for a pitch, be relevant and confident with data-driven insights, and bring new content inspiration to your next campaign brief.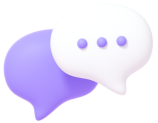 Breakout

How to Use Data to Create Content Your Audience LOVES
This talk teaches how to use Facebook ads data to dial in your messaging and create social media content that connects with your audience. It looks at how to use client interviews and testing to go from a macro understanding to a micro understanding of what messaging works best with your audience. It introduces A/B testing and breaks down the elements of an ad to identify what you want to test in each part of the ad. At the end of talk, people will have a basic understanding of how to A/B test their content, particularly their written messaging, what metrics to look at to analyze ad performance, and how to interpret ads data.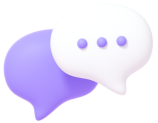 Breakout

How to Increase Awareness & Traffic For Your Client's Content
Irrespective of the industry your client is in, content matters. In fact, content drives almost everything we do on the web. If we're not consuming it, we're sharing it. And so with that in mind, it shouldn't come as a surprise to learn that 91% of B2B marketers use content marketing to reach customers. The bread and butter for those that care about content, is to make sure that proper time is invested before hand to make sure that the content being produced is well researched and written. This seems obvious and intuitive - as it should. But the key question we like to ask (and that we spend the majority of our time thinking about) is what you're actually doing to promote the content once it's published? In this session we'll be talking about some of the tactics and measures you can take to help ensure that each piece of content published receives an effective promotional strategy designed to increase awareness and traffic long into the future. The session will include a short presentation, followed by a demo of the Missinglettr agency platform. If you have any questions or areas you'd like us to cover, please feel free to reach out and let us know before hand and we'll do our best to include them in the session.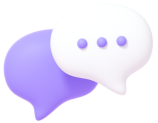 Breakout

How to Encourage Client Referrals & More Testimonials
Wouldn't it be great to assign new business responsibilities to your clients? That's exactly what you're doing when you have strong strategies in place for referrals and testimonials. Client testimonials offer 3rd party evidence that you're good at what you do. But many agencies lack a defined process for securing them. I offer an approach for consistently and successfully asking (and getting!) testimonials from your clients. And referrals are a highly effective way to connect with new prequalified clients. But often referral requests fall short because they're missing simple but crucial ingredients. I'll show you how to make it easy for your clients and others in your network to refer you to the right prospects who need what you do.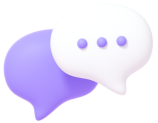 Breakout

How to Create Interactive Visual Content For Your Clients
Nearly 70% of the population are visual learners. In the competitive and crowded marketing ecosystem, visual elements not only make your content more engaging, but also less likely to get lost in the shuffle. Marketers who embrace visual content also gain higher returns such as followers, likes, shares, visits, clients, and revenue. An all-in-one visual content creation platform is the perfect tool for any agency's arsenal. Create, edit, collaborate, organize and share beautifully branded, interactive client content - all in one central location. In this presentation we'll explore the types of visual content that will take your marketing strategy to the next level.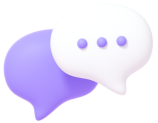 Breakout


Mindset Over Matter: How to Be Agile In Your Agency
Dorien Morin-van Dam & James Tucker
Agency owners juggle a lot. Planners, to-do lists and tools can only get your projects so far: it takes an Agile mindset and framework to complete and repeat the cycles of content creation. A daily scrum with your team will make the difference between frustration and progress, failure and delivery. In this session we will give you the three questions your team should answer each and every morning as they start their day, using the collective power of team collaboration to streamline your agency's efficiency. Mindset over Matter: Are you ready?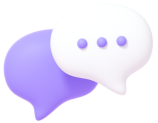 Breakout

How To Multiply Your Agency's Revenue With Performance-based Retainers
Looking to double or triple your agency's revenue, but when you do the math, it will take so many new clients that you and your team would implode? Join Chris Rudolph, business coach for digital agency owners, for a high-powered session that will help your agency multiply your revenue without adding more clients and create an easier agency to manage. Within this session, you'll discover the power of Performance-based Retainers and learn the step-by-step process to name your package, structure the terms, and pitch it to prospects. With your new Performance-based package in place, you'll be ready to smash through your revenue glass ceiling while creating a true win-win between you and your clients!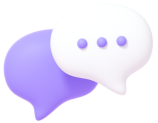 Breakout

How to Market Your Agency As Well As Your Clients
One of the things we agency always get caught up on is taking care of our customers offering them a wide variety of services to help their business grow. But often, we don't give ourselves the same level of love, care, and attention.

It is vital for agency's to treat themselves like a client to:
-bring new leads
-practice what they preach
-establish their expertise

This will also allow for them to be presented with more money making opportunities beyond client work like ad sense, affiliate marketing, speaking gigs, and more.

In this session, you will learn:
-what ways you can market your agency
-how to add in alternative revenue streams
-tips for streamlining everything

Best for small or boutique agencies that rely solely on client work and do a lot of networking to get new clients.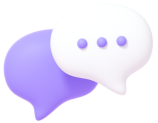 Breakout

Crossing the AI Bridge: Four Trends Transforming Marketing and PR
If you're in marketing and PR, your role is about to change dramatically as you welcome a new member to the team: artificial intelligence. AI will help you become more creative and remove some of the repetitive drudge work you hate to do. But it will also alter your workflow and the skills you need for your job. How will you adapt to the new landscape? What are the opportunities, risks, and ethical challenges you need to consider? How will AI affect your company's culture and customer trust? In a fast-paced, interactive presentation, Martin Waxman explores four trends—human-sounding voice AI, deepfake videos and images, natural language generation, and relational chatbots—to demonstrate how AI tools are about to transform the nature of marketing and PR and what you can do to keep up.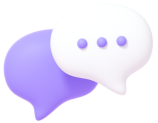 Breakout

How AI-Powered Copywriting Can Drive Results for Your Clients
Agencies are under more and more pressure to deliver quantifiable results for their clients. However, when it comes to digital marketing, there's a lot of upfront costs that hurt the overall ROI. Whether it's creating assets, or spending ""tuition"" on A/B testing creatives, the costs can skyrocket easily. Enter AI. In this session you'll learn how agencies can make AI their teammate and utilize AI copywriting to cut down on the time it takes to create assets while reducing their A/B testing costs significantly.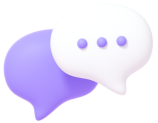 Breakout

How to Keep Your Agency Relevant
In this session from a fellow digital marketing agency owner, we'll discuss how to adapt and stay relevant in an ever changing digital market.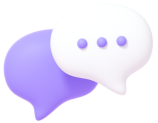 Breakout


How to Add Agency Revenue By Adding Social Media Services
Michael Angiletta & Andrew Miller
After working with more than 3,000 agencies since 2011, we've surveyed some of our most successful social media agency partners and condensed their proven growth strategies into 3 simple (and repeatable) steps.
That means you'll walk away from this step-by-step webinar with an actionable roadmap to Consistently grow your revenue from your agency's social media services Eliminate team burnout And keep your clients satisfied… Whether you have 50 clients, or you have yet to land your first.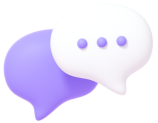 Breakout

Beyond Sound: Audio, Messaging and the Power of AI
83% of advertisers rely on sight. But with the explosion of podcasts and Clubhouse copycats, what's old is new again… and consumers are increasingly rediscovering plain ole sound as the more meaningful, magical medium it is. But WHY? Because sound is intricately tied to memory, emotion and, ehem, *intention*. Think: movie soundtracks, voiceovers, ambient audio and sonic branding – strategic sound drives deeper human connection; *every* marketer's C-C-Cash COW. So what makes sound MORE than just noise? And what makes it the most powerful tool in any marketing toolkit, yet also the most ignored?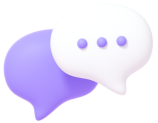 Breakout

The Money Is In Your Existing Customers
Learn how to increase and improve the lifetime value of your current customers with cross selling, upselling, obtaining referrals, and improving retention rates. How do you turn your customers into advocates so they constantly introduce you to potential leads without being asked? Where do testimonials and reviews really matter online?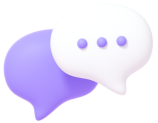 Breakout

Online Courses: A Growth Strategy To Leverage Your Expertise And Reach More Clients
As an agency owner, you have expertise that your clients want. So how do you go from educating one client, to educating them all? The answer may lie in an online course. Online courses allow anyone with expertise to easily educate and share their knowledge with the world. So if you are looking for a way to democratize your expertise, and enable more clients than ever before while still earning revenue – tune in for this session.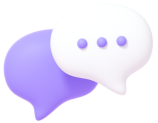 Breakout

How to Add Remote Live Streaming Services for More Revenue
Video is here to stay. In 2021, we use video in almost every aspect of our lives. From entertainment to education, communication and community, video helps us to connect and inspire. It also drives conversion and conversation. The most authentic and engaging of video marketing is live streaming. But many, including your clients, have no idea how to get started with live video. What do they need? What kind of process should they set up? Is it worth it? In this session, we'll cover the A-Z of what remote live production is, why you NEED to add it to your services list, and how you can help your clients stand out from the crowd with professional live streaming services designed to shine.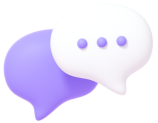 Breakout

How to Create & Plan Content That Converts
No matter what type of content you're creating, the keys to turning into a conversion tool are the same: the right voice, the right message, and the right push. Figuring that out isn't as hard as it sounds. Figuring out a brand's voice and their sales funnel - and then applying them properly - show you exactly what you need to do for bottom line impacting content.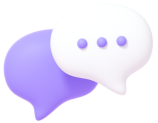 Breakout

10 Video Editing Hacks Any Agency Must Use in 2021
In 2021, no one doubts the effectiveness of implementing videos into all marketing channels: social media, advertising, email, website, etc. The two main questions today are: how to efficiently scale video production for sales and engagement, and how to make videos that stand out in an ocean of digital content.
In this workshop, you will learn ten techniques to increase the margin profit from creating videos for your clients and align your offering with the latest and most effective video marketing trends.
1. 6 visual elements that will skyrocket the live streaming campaigns for your clients
2. Customized auto-captions to elevate brand recognition
3. Audiograms for podcasts: what's the catch
4. AI-based technology to automatically convert text to videos
5. Designing thumbnails while making your videos
6. GIFs to put a fresh spin on your marketing campaign
7. Personalized set of relevant templates for every client
8. How to effortlessly manage 50 brand books
9. Pre-designed landing pages to collects leads from your videos
10. New look with customizable layouts for every video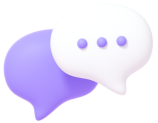 Breakout

Unique Challenges & Opportunities of being a Digital Agency for Nonprofits
Even though one might consider nonprofits as just another type of organisation, working with them is a very unique experience. As a digital and social media agency, we have been working with nonprofits and faith-based organisations for more than 10 years. I have been a consultant in this space for more than 15 years (a bulk of my 2-decade marketing experience). And we have learnt a thing or two about the unique challenges and opportunities that comes with walking alongside nonprofits. While the satisfaction you get by being an enabler of 'life-transforming' content and the societal impact these campaigns create, supporting good causes, the work also comes with interesting dynamics that require a bit of skill & expertise to manoeuvre. In this session, I plan to talk about:
- Dynamics of a digital agency working with nonprofits
- Uniqueness of this niche world of nonprofits
- Challenges that come with being a nonprofit digital agency
- Practical ways of overcoming the challenges
- Future trends & opportunities in the nonprofits niche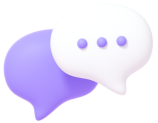 Breakout

Turn Your Clients' Social Media Connections into Relationships
As a skilled social media manager or an agency owner, you know how to create amazing content on behalf of your clients. You know how to identify the right influencers to connect your clients with and you also know how to generate press coverage for them. How do you keep track of all of these conversations, collaborations, and relationships with all of the different groups of people and clients? In this session, you will learn how to easily organize all your contacts and social media connections into one place, link them with the history of communications, set up next steps, and (most importantly) ensure that you are consistently nurturing them and staying top of mind.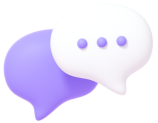 Breakout

How to Create Cohesively Branded Comms Without a Designer
Nothing can ruin momentum on a tight turn around more than waiting for artworking to spruce up your client facing comms. In this session learn how to quickly and easily brand your communications without the help of a designer, even with no design experience. Join Alice Corner as she guides you through easy and consistent branding, step by step, with tips and tricks to make your comms look professional and polished.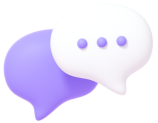 Breakout

Reduce Agency Churn, Retain Clients For Years, and Stabilize Your Revenue!
90% of agencies have a churn issue but you can fix it in four steps!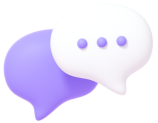 Breakout

Instagram DM Automation: The Next Frontier for Digital Marketing Agencies
Your agency is working with clients and generating steady revenue, but you've hit a plateau. Just being another "marketing agency" or "social media agency" isn't enough.

What if you could win more clients, charge more for your services, and distinguish your agency without spending thousands of dollars or wasting hours of your time?

Instagram DM automation is the next frontier for digital marketing. 65% of people say they are more likely to shop with a business they can contact via chat. Taking advantage of Instagram's new chat marketing tools is a no-brainer for agencies and businesses that want to skyrocket their sales on autopilot.

Chatfuel empowers marketing agencies to build conversational sales funnels on Instagram — no coding required. Attend this session if you want to be an early adopter! You'll learn how to:

- Generate recurring revenue using our proven, plug-and-play templates
- Leverage the 5 "Entry Points" to explode traffic & conversions
- Pitch & price your Instagram DM automation services

One lucky attendee will win a custom-built, automated Instagram chat experience for their client ($7,500 value) that is designed to achieve their business goals.

All attendees will get an exclusive offer of 50% off their first month of Chatfuel Pro, PLUS you'll get access to the done-for-you template that made a small ecommerce store $1,000 within days of launching. Customize the template with a few clicks, provide an instant ROI, and get your clients to pay you more every month for minimal effort.

Chatfuel customers like Adidas, LEGO, T-Mobile, Edelman, and Ogilvy have already joined the automation revolution. What are you waiting for? Register now.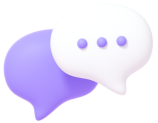 Breakout

Boost Your Agency Operations With AI
The session will cover tools and best practices for automating market research, simulating campaign performance, and optimizing marketing operations using Artificial Intelligence (AI) to boost agency operations.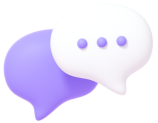 Breakout

The Agency Profitability Flywheel
At their core, all service businesses are fundamentally the same.

Whether you build buildings, design websites, or shoot tv commercials – if you rely on human beings to deliver services to your clients, then your ability to scale is determined by one fundamental feedback loop in your business.

By the end of this talk, you'll find out exactly:

What that feedback loop is
The 4 critical pillars to implementing this process
The pitfalls to avoid
The metrics to track and the benchmarks to aim for

You'll also learn how to use this framework to bake profitability and scalability into your operational model, and empower your team to scale your company profitably without you.

As a bonus, you'll even get access to free guides and templates we've been using with our consulting clients to help you start implementing these powerful processes in your agency right away.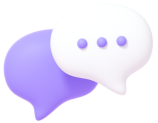 Breakout

How to Maximize the Impact of Live Stream Video Events
Live streaming has become an essential tool for marketing campaigns and an untapped source of revenue for agencies. From product launches and behind-the-scene peeks to large-scale virtual events, live streaming creates rich, one-of-kind experiences that reach consumers globally across social media.

Join Anya Razina, head of influencer marketing at Restream.io, for a detailed look at how brands and agencies can fully leverage live streaming as part of their experiential toolkit. You'll learn:

- How live video revolutionizes how brands captivate, connect, and build trust with their audiences
- Ways to use live streaming for lead generation and sales
- How, with the right tools, every agency and brand can create a fully branded and professional live video experience right in their browser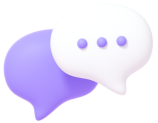 Breakout

How To Write Proposals That Win More Deals
More than 30% deals don't close even after sending across Proposals to qualified leads. This session will contain best practices of writing a Proposal that Reduces Turn around Times and helps you Close more Deals. Having empowered over 70K Proposals through Clientjoy, we've had the opportunity to learn a thing or two :)